September 28, 2010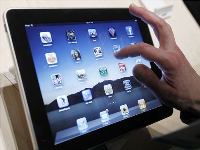 New fundraising app for iPhone
invites donors to give on the go
Collaboration with PayPal promotes secure, rapid response
Artez Interactive, one of North America 's leading fundraising platform providers, today announced the launch of its first mobile fundraising App for iPhone(R).
"Consumers are increasingly moving to smartphones with mobile web as well as app capabilities. Our clients have achieved great results by reaching out to donors and fundraisers with our social network integrations and we know that the addition of mobile will be even more impactful," said James Appleyard, Chairman, Artez Interactive. "We have seen how powerful online fundraising can be for charitable organizations; the move to mobile will now allow consumers to 'donate' anywhere and everywhere. It takes the entire web fundraising experience and puts it in your hand."
The new iPhone(R) App, currently in Beta testing, will be unveiled at ArtezInterAction, a conference focusing on digital fundraising in Toronto. The App will be available to charities in the next few weeks.
Smartphones represent the convergence of the four discrete technology markets: PC and computing, Internet, consumer electronics and wireless phones, and will be a major catalyst in the rapid evolution of the industry. Enabled by expanding wireless networks across North America, consumers are adopting smartphones at a record pace. In addition, the app phenomenon now makes it possible for consumers to interact with their favourite web sites and mobile platforms wherever they go. However, the cost of creating and managing a custom mobile application is often out of reach for charitable organizations.
"What we have done is created an app framework that we will customize with our charitable partners' brands and campaigns so they get a tailor-made fundraising app, completely managed by Artez, in less time and at less cost than if they had commissioned one themselves," said Appleyard.
Conditions in the world economy have been challenging for the charitable sector across North America while at the same time needs have grown. With global disasters such as the recent Pakistan floods and the earthquake in Haiti, never has it been more critical to access donors quickly and efficiently, wherever they are. "The first 72 hours of any disaster are often the most critical in terms of generating a response. With this new app, our charitable partners will be able to act both quickly and effectively," said Appleyard.
Artez and PayPal have collaborated on this new app to ensure security, functionality and a fast and easy donation process.
Collaboration with PayPal
"Canadians are making a mobile transaction almost every minute with PayPal and we believe they are going to love the new Artez app," said Darrell MacMullin, General Manager, PayPal Canada. "The Artez app allows fundraisers to benefit from the speed, convenience and security of online fundraising through their smartphone. Instead of the risk of taking cash or the inconvenience of collecting cheques, supporters can just hand their smartphone to a friend and collect a donation on the spot with PayPal and the donation can be funded by the donor's PayPal balance, bank account or credit card."
"In many ways, we are enabling a new type of face-to-face giving. Now the smartphone becomes a powerful tool for such conversations," added Appleyard.
Artez leverages secure cloud computing, sometimes referred to as SAAS (software as a service) to provide nonprofits with the tools to accept donations, sell tickets, and manage complex fundraising campaigns online. With consumer acceptance of e-commerce for online banking and shopping continuing to rise and the increase in smartphone adoption - the web and mobile experience for charities and donors can now be further extended.
"At the end of the day, we want to help charities raise as much money as possible at the lowest cost," said Appleyard. "The full suite of web, social networking and mobile applications from Artez is now at the forefront of fundraising innovation, and we are committed to introducing new and innovative ways for charities to reach supporters," he added.