November 9, 2010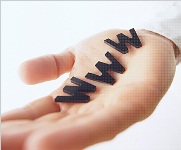 Digital Marketing: Fad or Phenomenon?
Ipsos survey reveals marketers are broadening their priorities
You must be living in the dark if you haven't heard about the brilliant and much celebrated social media phenomenon of the Old Spice guy's YouTube extravaganza, the growing popularity of the twittersphere…with Justin Bieber leaping ahead of Barack Obama and the most recent success here at home when Calgary business man Naheed Nenshi came from no where to become the new Mayor of Calgary after a well executed, fully integrated digital marketing campaign. But are all Canadian and US marketers really embracing the digital era in a big way…or is it still just a small group of techno savvy committed trailblazers? Has the light finally been turned on?
According to a recent Ipsos-Reid survey, Canadian and US marketers appear to have increased the rate of adoption of the digital world with 66% of senior management very interested in digital marketing…an increase of 10% since last year. Yet, what does this actually mean? What are marketers embracing?
Let's take a closer look at three key areas. Search engine marketing, social network marketing and blogging/micro-blogging (driven by Twitter) have all shown tremendous growth in the past year both in terms of familiarity and usage among the Canadian Marketing community. This is not to say that all aspects have been embraced equally – there is still a sense of caution with respect to some elements, but the feeling is that once familiarity increases, acceptance and usage will follow.
Specifically, 70% of marketers in North America are using search engine marketing and search engine optimization, up from 56% just two years ago, with the increasingly fragmented media universe, search is becoming more and more important to ensure your product or company can easily be found.
Social marketing sites such as Facebook have also increased significantly as an important direct marketing tool. There has been a jump from 35% last year to 52% of all marketers now using social marketing sites as part of the overall marketing approach.
Interesting, despite the increase in micro blogging and all the hype about Twitter, Canadian consumers have not embraced this technology to any great extent. While 94% are aware of it…only 8% are actually using it.
But all of this new activity in the digital playing field does come at the expense of traditional channels. The study showed that 36% of Canadian and US marketers believe that "spending on TV will decrease over the next two years," – reflecting the sentiment of shift in marketing budgets from traditional (radio, print, television) to digital (online, e-mail, mobile). This reinforces the current trend in shift away from mass marketing to more targeted marketing approach.
Indeed, the current economic climate is also contributing to the shift as digital marketing offers a more cost effective way to connect with customers. A quarter of all marketers agreed that plans for recovery from the recession include shifting marketing budgets online.
The survey results reveal that while marketers in both countries are broadening their priorities from traditional mass vehicles such as television to include more targeted Internet and digital marketing tactics, there still exist hurdles and opportunities for the marketing industry as a whole.
Media consumption is changing. New technologies such as personal video recorders, video games and the advent of the social network revolution allow people to consume media in different ways and at the same time have a voice that counts in the market. In addition, every company now must act like it is "a media company", much more active, shaping its own story and engaging directly with its customers. For the marketer, this means that an integrated approach that is nimble and adaptable is essential; and for digital marketers the future continues to look bright.