November 16, 2010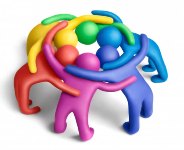 Brands getting serious about
integrating social assets
Study of 241 online communities finds more cohesive, consistent strategies
A new study of 241 online communities from 78 major corporations found that 33 percent of the brands are using a cohesive approach to social engagement compared to only 20 percent in 2009. It also shows much tighter integration between a brand's sponsored community site and its other social assets such as Facebook, Twitter and YouTube.
This research is the second annual "State of Online Branded Communities" analysis conducted by ComBlu, a Chicago-based marketing organization specializing in social engagement initiatives. The study's purpose is to closely examine and quantify the effectiveness of these communities in providing meaningful customer experiences, integrating brand strategies across multiple social media channels, and applying best practices to strengthen customer engagement.
"The good news is that social marketing is growing up and more brands are adopting best practices in social engagement," said Kathy Baughman, a principal at ComBlu. "While community activity levels increased significantly, especially among the high performers, most brands are still missing big opportunities to deliver more engaging customer experiences."
For example, the study found that only 20 percent of the communities have an advocate or experts group, which represents the "voice of the customer," contributes content and helps recruitment. Nearly half of the communities do not have a visible, active community manager who is the "face" of the brand and makes interaction more personal.
Other key insights and findings from the ComBlu study include:
Brands have varying ideas about what "community" means; different types of models include the "Community Without Walls," the "Opportunistic Community" and the "Facebook Community."
Fewer than 40 percent of the communities that ComBlu joined have any rewards or recognition programs, which are key drivers for sustaining participation.
As in 2009, nearly half of the brands are still in the experimental phase.
Brands are doing a better job delivering diverse engagement experiences; 76 percent use strategically-aligned engagement tools compared to 28 percent in 2009.
The Top 10 performing brands are American Express (48 points), EA (47), Discovery Channel (45), Hewlett-Packard (45), Sears (44), Verizon (44), Activision (44), Kimberly-Clark (44), AT&T (44) and Sony (43).
Of the 12 industries in the study, the highest scoring are Gaming, Entertainment, Technology and Telecommunications.
"As the social ecosystem expands and more people use engagement as a normal part of their lives, brands need to excel at adjusting in real time," said Baughman. "They need processes for knowing and understanding not just how the brand is being talked about, but how and when to respond. If activated properly, community members become the face and voice of the customer—and ultimately of the brand—across the social cloud."
Contact Us
For rates, opportunities, media partnerships, or to other information please contact our media sales department.

{p: 905-201-6600}
{t: 1-800-668-1838}

Mark Henry
Sales Manager, x 224

Peter O'Desse
Senior Account Manager, x 223

Steve Lloyd, Publisher, x 225

Sarah O'Connor, Editor, x 221