August 3 , 2010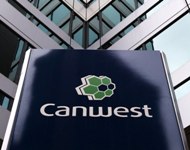 Postmedia Network Inc. poised to be newest player on Canada's media landscape
Completes acquisition of Canwest Publishing's online and print assets
Postmedia Network Canada Corp. recently announced the completion of a transaction making it Canada's largest publisher of paid English language daily newspapers along with a stable of community-based publications and online assets.
The newest player on the Canadian media stage is led by a strong group of seasoned industry executives dedicated to taking strong legacy brands into the future.
"Traditional media have evolved in such exciting ways since I first came to the industry 26 years ago," said Paul Godfrey President and Chief Executive Officer, Postmedia Network. "Our brands reach more people across more platforms than ever possible and the future of our digital growth areas holds tremendous potential.
"Postmedia Network reflects both where we have been and where we are going. From the earliest days of information delivery via post, to the current online world of posting news and information as it happens and looking ahead to the continuous evolution of a post-media universe, our new name reflects both the strong legacy and the exciting future of media as we prepare to emerge as a new Canadian business."

Once the transaction is completed, Postmedia Network Inc. – under new Canadian control and led by Godfrey – will encompass many of Canada's oldest and best known news brands including: Vancouver Sun, The Calgary Herald, Ottawa Citizen, Montreal Gazette and National Post along with their portfolio of digital media and online assets including canada.com, driving.ca, working.com, Dose.ca and FPinfomart.ca.

"It's a very exciting time for us and this is only the beginning," said Mr. Godfrey.
"It has been a long journey to get to this day and now we begin the work of transforming from a traditional media company to a fully integrated multi-media company with a new brand, a refocused strategy and a determination to be at the forefront of industry change."
The acquisition of the Canwest Publishing Assets by Postmedia Network was effectuated by the implementation of the Canwest Plan on July 13, 2010. In May, Canwest Publishing, the Court-appointed Monitor of Canwest Publishing, and subsequently the Ontario Superior Court of Justice (Commercial List) (the "Court") approved a bid to acquire substantially all of the assets and business operations of the LP Entities and the shares of National Post Inc. by an entity sponsored by the members of an ad hoc committee of 9.25% senior subordinated noteholders of the Limited Partnership (the "AHC") for an effective purchase price of approximately $1.1 billion.