August 24 , 2010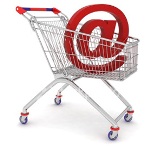 Online focus helps retailers stay connected to sales: Ernst & Young
Back-to-school shopping affected by shifting landscape
As Canada's back-to-school shopping season reaches full gear, many retailers find getting in touch with consumers, especially parents with limited shopping time, a rapidly changing mission. Now, retailers must rethink how they communicate, connect and sell to their customers.
"The Canadian economy is recovering and most retailers are in relatively good financial shape. However, retailers still face skittish consumers who are expecting retailers to deliver value — every day," says Daniel Baer, Ernst & Young's Canadian retail and wholesale industry leader. "Recent economic news, including consumer confidence and unemployment rates, will only serve to sharpen consumers' resistance to spend."
Already, consumers are delaying buying decisions, hoping for prices to fall. Based on current trends, 2010 back-to-school sales are expected to increase approximately 4% to 5% — keeping in mind, 2009 sales results were comparatively weak compared to prior years.
"Retailers can take some comfort that children's items are usually the last area parents cut," says Baer.
The economy is not the only factor affecting retailers' growth and consumer spending. Consumers no longer live to shop, but rather they shop to live. They're looking for more than the convenience factor; they expect their input and opinions to be heard.
Retailers can remain ahead of the competition by taking advantage of the web, the fastest-growing retail channel, and the emerging mobile application platform. In order for retailers to continue building customer relationships and keep up to date with the ever-changing shopping landscape, they should:
Increase investments in the mobile platform: Mobile commerce, or m-commerce, is the newest channel to connect with shoppers. New applications offer mobile updates and promotions, allow product research, improve consumer relations and gain brand loyalty in the long run.
Re-think the website: Websites are becoming the number-one shopping arena, and are often even more profitable than physical stores. Purchasing needs to be seamless and transparent to the consumer, regardless of the channel — consumers are buying from a brand, not a channel.
Embrace social media: Social media allows for real-time customer feedback. Features like Facebook's "like" button or Twitter's "retweet" spread opinions instantaneously. Social media not only increases sales, but drives traffic to company websites raising brand recognition, which is good for the bottom line.
Build customer intelligence: Understanding customer buying trends is essential when building short- and long-term plans for the sales and product mix. Retailers who offer branded credit cards and loyalty programs often gather more important customer information and brand build. Consumers respond positively to and are looking for targeted email based on their individual shopping patterns.
"Consumers go online to find the best deals and selection, coupons and product information. This is especially true during the back-to-school season," says Baer. "Television has taken a back seat to the internet and mobile applications. Retailers who embrace these new platforms today will be tomorrow's winners."
To continue success in the midst of change, retailers must go beyond traditional shopping methods and adapt to emerging trends and technology dominating the buying landscape.
About Ernst & Young
Ernst & Young is a global leader in assurance, tax, transaction and advisory services. Worldwide, our 144,000 people are united by our shared values and an unwavering commitment to quality. We make a difference by helping our people, our clients and our wider communities achieve their potential.